ABOUT US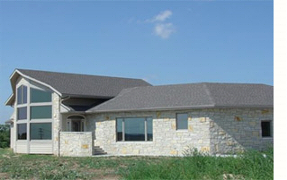 Thank you for visiting our site. My name is Mike Cooper and I have been in the contracting business for over 30 years. I built my first new home in 1977, and have been designing and building ever since. In 1999, my Son-In-Law, Trent Harr and I joined forces, creating Mi- Tre' (Mi for Mike, and Tre' for Trent) (pronounced my-tray). With Trent building his first new home in 1994, our combined years of experience give our customers the confidence they are looking for when choosing a General Contractor for their project.
Being involved in the home building business for as long as we have, we have seen the coming and going of many new products. Knowing that changes are always coming, we pride ourselves in looking at all new designs and feasibility. Over the years many products have been introduced to the building market. Most have their place, some should not have been built, and then a few have been "why did they not come up with that years ago". One such product is ICF (Insulated Concrete Forms).
We built our first ICF basement in 1994, using a product that came in sheets with plastic ties. Very labor intensive, but the final results was very promising. We saw the advantages of pouring concrete into a foam form, leaving the foam for insulation, then building a finish onto it. It just needed to be modified to make it more user friendly. In the later 90's, companys started producing foam forms that was pre molded, allowing the contractor to stack the blocks like legos. That's when the features and benefits of ICF really took off for us.
One company seemed to stand out over the others, Amvic Building Systems. With their innovation of interlocking design and their higher than normal quality control, Amvic has proved to be an ICF product that works every time. We have built numerous basements, and now with energy cost being a concern, we find many of our new homes being constructed entirely from ICF on all exterior walls. Energy savings, storm protection, fire protection, sound proofing, and many more such features, make ICF a natural product to build with. The only limitation to using ICF is the creativity of the builder or designer.
Please check out our site. We are not professional photographers, we are professional builders. Most of our pics show work in progress.